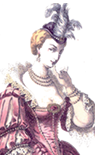 DeSales University
September 2, 2005
Dear Hovey & Stanley,

Thank you. You have enriched our department, brought masterful training to our program, and supplied our actors with a golden experience as they embark upon a play (Triumph of Love by Marivaux) containing beautiful Commedia elements. I would strongly encourage educators, directors, and actors to work with you... now.

Commedia U. has opened my eyes to the importance of actor training in the "mother of all comedy" Commedia. I believe that the roots of your work in structured improvisations have informed even today's professional actor training modes, such as the Meisner Approach. Grazie! La Saluto!

With Admiration, Debt, and Gratitude,
Steven

Steven Dennis, MFA
Asst. Professor of Theater
Director, The Summer Theatre Institute
DeSales University

Triumph of Love by Marivaux (From the program at DeSales University)
"To help our company get into the Commedia spirit, the actors participated in a four-hour workshop with Stanley Sherman and Hovey Burgess of the Roving Classical Commedia University. The workshop included mask work and improvised scenes using classical Commedia characters. The improvisational process was brought into rehearsal and helped us to mold the scenes in very exciting and unexpected ways. The improvisational work can be seen most obviously in the character traits and actions of our Harlequin. The actor was invited to explore the character and play with different stagings and gags. This rehearsal process lead to some very imaginative rehearsals and a very intriguing character.
___________________

20 November 2005
Mr. Stanley Allan Sherman
Mr. Hovey Burgess
Roving Classical Commedia University* (*Totally Unaccredited)
203 West 14th St, Studio 5F
New York, NY 10011-7138
Gentlemen,
I just wanted to take this opportunity to thank you for the fabulous workshop you offered in commedia technique for the cast of Servant of Two Masters here at Kean University. In a matter of two days, the two of you illuminated the world of classic commedia, mask work, physical comedy, and spirit of farce. After your visit, the rehearsals completely opened up, the ideas flew, and the laughter abounded. As the director, the greatest challenge became what not to keep, as so much of what the actors were coming up with was so fabulous. But perhaps that is the greatest thing you taught them, to be fearless and commit, or as you put it: "Joy, Risk, Momentum, Effort." Furthermore, I am convinced that the truths and techniques you taught will serve these actors in any production style they may attempt in the future.
You make a great team! I hope we have the chance to work together again.
Sincerely,

E, Terea Choate, MFA, PhD
Associate Professor, Assistant Chair
Department of Theatre
School of Visual and Performing Arts
Kean University
Union, NJ

__________________
2002
"It is not just about Commedia but developing skills for acting and connecting honestly with moment-to-moment impulses in improvising and in performing. I am going to recommend you to all of my students and colleagues."
Professor Judith Chaffee from Boston University (classical theater program)

___________________

February 23, 2005
Dear Julie, Hovey and Stanley:
Greetings from Mt. Airy, NC.
You folks will never know how much I use my Commedia training. As a clown, director, and as an actor I love finding new ways to use this great form to communicate. …You are all quoted . . . a lot! …
Sincerely,
Mark Donnell

____________________
Colby College
Department of Theatre and Dance
Waterville, Main
Roving Classical Commedia University,
July 26, 2004
Dear Stanley,
I want to take a moment, while the RCCU 2004 workshop is still fresh in my mind, to write to all of you and tell you how much the work we did together has meant to me as both a teacher and an artist. One thing that an academic tenure-track does to people is fill them with fear, and fear, as I am sure you will agree, is one of the most toxic emotions an artist can carry. It can kill work altogether.
When I came to you. It had been a long while since anyone had asked me to risk anything real. I had forgotten how to fall. I was choking on my fear and it was making me a bad actor, and a bad teacher. The lesson of Il-Dottore-and the reason I cannot yet do him properly-is that the game of academics is played with a deathly seriousness that must seem absurd to anyone who stand outside of it. I hope someday to be able to put him (and myself) in his place.
The good doctor notwithstanding, in a mere two weeks you did an excellent job of reminding me that I used to be a risk-take. I did not recall (or perhaps I did not know) that I could do things like deliberately slam into a wall, or bounce around on the floor, masked, and tied elbow-to-elbow with someone a foot taller and a decade and a half younger than myself. . . I realized that I had rejoined the profession of those who hazard failure, and that I would be just fine. The void of improviso will never be a comfortable place (heaven forbid!), but I now have the tools to manage the discomfort.
The gifts you three have given me are manifold and priceless. You have, with a concise introduction to the theory and practice of an ancient art, given me back the keys to my own work. I thank you for your kindness and your patience. I am in awe of your artistic and pedagogical integrity. Long may RCCU continue.
Warmest regards,
Laura Chakravarty Box
Assistant Professor of Theatre

___________________
September 7, 2002
Dear Julie Goell, Hovey Burgess, and Stanley Allan Sherman,
Thanks ever so much for your Commedia dell'Arte workshop at the Celebration Barn Theater. Although I've taken a number of Commedia Dell'Arte and physical theater workshops previously, your Roving Classical Commedia University has all of my past experiences beat by far. I can assure you, as a result of my participation in your workshop, what I do personally with Commedia and what our Commedia Dell'Arte troupe does from now on will be completely transformed. You gave everyone an amazing depth in all the aspects of this art: from music and dance to circus skills and the history of the Commedia characters, from mask making and mask performing to working with scenarios and improvisation, the workshop was indeed amazing. I would encourage anybody interested in working in this style specifically or expanding their abilities in theater generally to take a workshop with the three of you.
All the best of luck,
Glenn Russell

Founder and leader of Pasta Shock, a Philadelphia based Commedia Dell'Arte Troupe
____________________
Hi Stanley
I just got back from a flurry of workshops I've been giving around these parts. Just want to tell you how much I enjoyed meeting you and how much I received from your class.
I have adopted the "Doctore" character and although this mask I made since I got home is a little more on the cartoon side than the comedia side (its' blue!) It is still very much a Doctore character and very French! I've used him to introduce a number of key note talks I've been asked to do at health conferences. He (and the character is definitely a he - wearing a doctor's coat) He is a lot of fun and warms the audience up to "what is next"
Thanks for your patience with us. And thank you for the pictures!
Hugs
Shobi Dobi, the Clown
AKA Shobhana Schwekbe
Editor/Publisher
The Hospital Clown Newsletter
PO Box 8957
Emeryville, CA 94662
www.hospitalclown.com